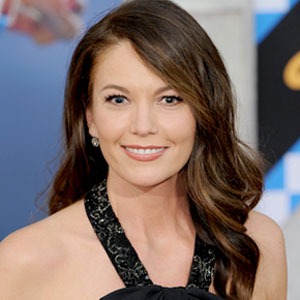 MARK RALSTON/AFP/Getty Images
Just because Diane Lane is all set to take on the role of Superman's mom in the upcoming Man of Steel reboot, that doesn't mean she gets to take home her very own copy of the flick's script.
In fact, she's only seen it once...
"I read the script under lock and key," Lane told us at the L.A. screening of her new HBO flick, Cinema Verite. "I was locked in a room with the script and was only allowed three hours with it. I nailed it into my memory. I'm really excited. I'm really not allowed to talk much about it, I think, but it does cover the entire range of years, from infancy on."
This isn't Lane's first onscreen encounter with the superhero. She starred alongside Ben Affleck in the 2006 docudrama Hollywoodland about the mysterious death of actor George Reeves, star of the 1950s television series Adventures of Superman.
"When I worked on Hollywoodland, I got to experience sort of the behind the scenes of what it was like for the people who were making the television series that I grew up watching, so it's all very inbred in my mind," she said. "But this is going to be a whole reinvention. A visitation and a reinvention."
Meanwhile, get this! While filming Cinema Verite (based on the 1970s TV docudrama An American Family), Lane says costar Tim Robbins broke the serious mood on set by pranking her with a...whoopie cushion!
"I mean how great is that?" she laughed. "It's pretty great. He's a fun guy. And he had his raw food chef with him too, so I'm hoping to not only benefit from his humor but from his lifestyle choice. I think it's pretty rockin'. That's why he looks so gorgeous!"