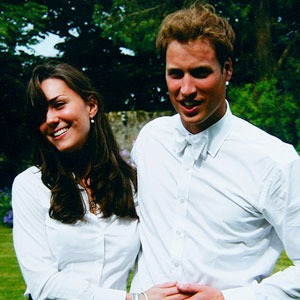 The Middleton Family
In Hollywood, it's all about being "on the list." But the honor that comes with being on the list for the Royal Wedding takes that term to a whole new level.
The Daily Mail has released what is reportedly the guest list for the wedding of Prince William and Kate Middleton.
Among the 650 people receiving the all-important invite are British celeb-royals, and of course, actual British Royals…
According to the Daily Mail, the invites were split up as follows: 250 by Prince Charles and the Duchess of Cornwall; 50 by the Queen; 250 guests jointly chosen by the royal couple; and 100 guests invited by Kate's parents. On the list? David and Victoria Beckham, Guy Ritchie, Kate's ex-boyfriend Rupert Finch, and all of William's exes, including Jecca Craig, Arabella Musgrave and Isabella Anstruther-Gough-Calthorpe.
Former English rugby coach Sir Clive Woodward has been invited along with his wife Lady Woodward, as well as comedian Rowan Atkinson (a.k.a. Mr. Bean). Also among the guests rumored to have gotten the save-the-date notice are nearly all of William and Kate's close pals from work, school and childhood, along with a number of Prince William's aides.
Of course, this list is all speculation until confirmation, as we like to say on this side of the pond.