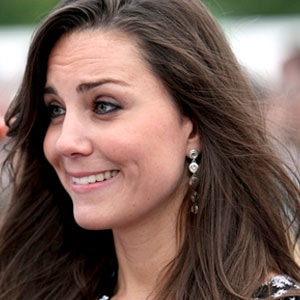 Dan Kitwood/Getty Images
Didn't Lady Diana have to prove she was a virgin before marrying Prince Charles? Will Kate Middleton have to do the same thing?
—Royal Watcher, via the inbox
Here's what I could find: According to several reports written closer to the time of Charles' marriage to Di, the 20-year-old lady did have to undergo an exam by a gynecologist—a Mr. Pinker, to be exact—to ascertain the virginity of the future princess ...
Why? Well, it used to matter. In old-timey times, kings didn't want to marry women who might be pregnant with a another man's baby. Could mess up the whole royal bloodline and whatnot. Best to have a virgin so that every forthcoming baby would, without a doubt, carry the royal DNA and, therefore, the right to the throne.
Anyway. Back to Diana. Looks like her virginity did matter. At the time. As in, the very recent 1980s.
From the Daily Mail in 1993: "[Chuck's] fiancée, Lady Diana Spencer, was the girl next door. Their families had known each other all their lives and for generations past. She had been vetted, guaranteed immaculate by the admirable Mr. Pinker, surgeon-gynaecologist to the Queen; she was the very definition of the word 'innocent'."
And from the Chicago Tribune circa 1996: "That the royal gynecologist certified Diana as a 20-year-old virgin bride merely added to her mystique—and her novelty."
Still another report, from 2002, recalled the issue slightly differently: "It was 1981," the Sydney Morning Herald intoned. "Lady Diana Spencer was about to marry Prince Charles. Then came the intriguing news that the girl was required to undergo a gynaecological test to confirm her virginity. It was Diana's uncle, Lord Fermoy, who made the announcement. 'Diana, I can assure you, has never had a lover,' he told the bemused press conference."
I pinged the palace to see what it had to say—yep, sent an email all the way across the sea and everything. I got the royal silence. But according to Windsor watchers, it's doubtful that the queen would subject her next princess to this humiliating formality—whether Diana actually underwent it or not.
"I think one has to assume that she is not going to get such an exam," posits MSNBC's Martin Bashir, a royals expert who interviewed William's mother, the late Diana. "She's spending most of her time living with her partner."
It's a safe assumption. For one, this is 2011. Submitting any woman in the Western world—much less a woman in the white-hot center of the international public eye—to this kind of humiliation would be unwise, to say the least.
For another, this isn't exactly a wedding of convenience or political arrangement. Middleton and Prince William have been together off and on for roughly eight years. They've been living under the same roof for several months—on an island called Anglesey, to be exact. They've jetted off on a series of posh vacations—the Lewa Downs game reserve in Kenya; a skiing trip in Klosters, Switzerland; Mustique in the West Indies; Ibiza.
In other words: It's not exactly the kind of relationship that naturally lends itself to chastity.