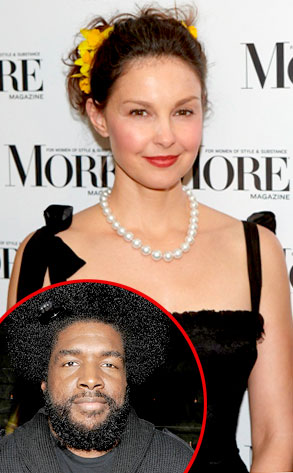 Courtesy of More Magazine; Theo Wargo/Getty Images
It's not just Ashley Judd's family that's upset with her. Turns out, she's pissed off the rap community, too.
After writing in her controversial new memoir about incidents of sex abuse and her father's drug use, the actress goes on to discuss her work with YouthAids, an awareness campaign supported by hip-hop heavyweights Diddy and Snoop. But as far as Judd was concerned, they weren't very good role models for the campaign, due to the, uh, "rape culture" they promote. Cue the fallout. First up, Roots mastermind ?uestlove, who just sparked a Twitter war with the Kiss the Girls star.
Let's just say he's taking it pretty personal.