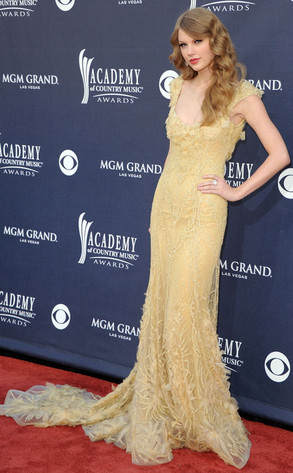 Jason Merritt/Getty Images
Taylor Swift's slouchy, Stevie Nicks style isn't getting any love from Joan Rivers this week.
"Taylor tried to write another one of her dull songs about this dress, but she kept falling asleep and peeing all over herself."
And there's more. Fake boobs, pregnant bellies and ultra-feminine Idol judges are all fair game when the Fashion Police host gets rolling.
Get all the extra cutting-room-floor jokes, plus see the fashion criminals profiled on Friday night's show in our special photo gallery!