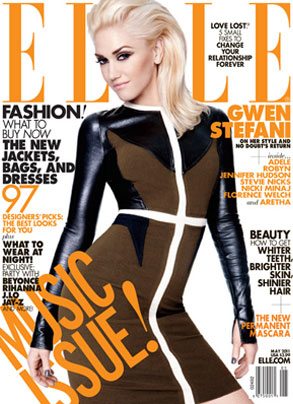 Elle
Are looks everything to Gwen Stefani? Well, maybe not everything, but they're def something.
The No Doubt frontwoman and latest Elle cover girl admits, "I mean, I'm very vain. That would be my middle name. Of course I am, you know what I mean? I love the visual."
Hey, at least the singer—who rarely leaves her house fully made up in face paint and a chic ensemble—is being honest.
But how does the L.A.M.B designer feel about style comparisons to pop stars like Rihanna, Lady Gaga and Katy Perry?