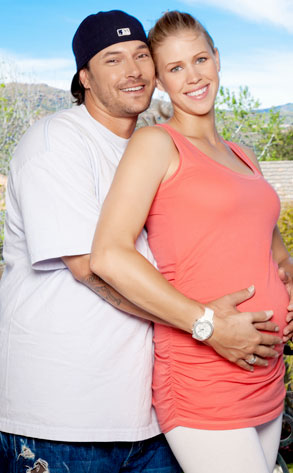 J. Fitterman/GSI Media
Oops, he did it again! And boy does he look happy about it.
Kevin Federline, the dancer-rapper-former Mr. Britney Spears, has finally confirmed what we told you last week: that he's expecting his fifth child, this one with his former pro volleyballer Victoria Prince.
In fact, K-Fed's so excited he just tweeted a picture of his pregnant ladylove and revealed the baby is going to be a girl. A source tells E! News that they plan to name her Jordan.
The ever-virile Federline, of course, has two boys with Spears as well as a boy and a girl from a previous relationship with actress Shar Jackson.