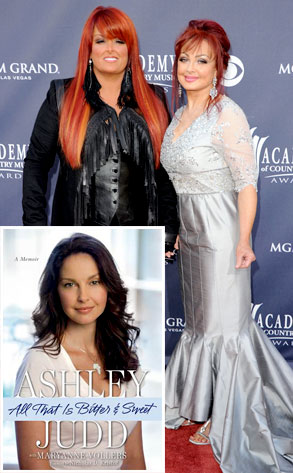 Jason Merritt/Getty Images; Ballantine Books
Ashley Judd's new book may have caused a family rift, but there's still hope for healing.
The actress's country legend mom, Naomi Judd, and singing sister Wynonna have opened up about their thoughts on the shocking memoir, All That Is Bitter & Sweet, which drags every family skeleton out of the closet, including drug addiction in the family and Ashley's sexual abuse.
What do the Judds have to say?