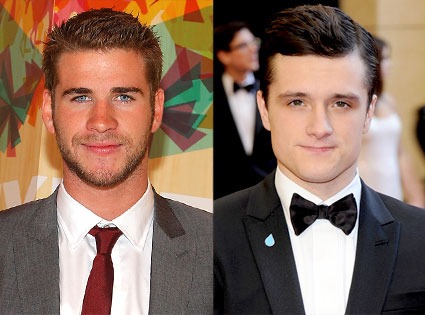 Scott Barbour/Getty Images; Ethan Miller/Getty Images
The casting games continue, but the end is definitely in sight.
Just a couple of weeks after it was revealed that Jennifer Lawrence would be taking on the lead role of Katniss Everdeen in the upcoming film adaptation of The Hunger Games, Lionsgate announced today that Josh Hutcherson and Liam Hemsworth will be joining the Oscar nominee.
So which guy got which part? You might be surprised...
Coming off his critically-acclaimed work in The Kids Are Alright, Hutcherson has won the highly sought-after role of Peeta Mellark, the brave baker's son who enters the games with Katniss.
The news is no doubt a bit of a disappointment to several hot young actors—including Alex Pettyfer and Hunter Parrish—who were very strong contenders.
Meanwhile, Hemsworth, best known for the movie The Last Song (and for being Miley Cyrus' onagain/offagain/onagain beau) has been cast as Gale Hawthorne, Katniss' closest companion, secret hunting partner and total dreamboat.
So Hunger Games fans, what do you think of these choices? Satisfied? Horrified? Sound off below!