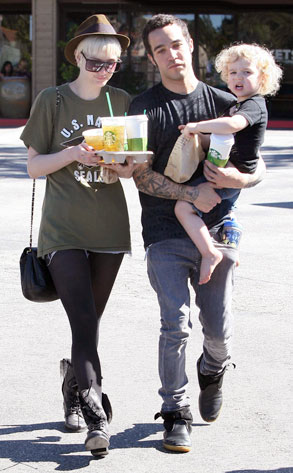 AKM Images
This could be the friendliest Hollywood divorce since Demi Moore and Bruce Willis.
Ashlee SImpson and Pete Wentz were spotted together today with adorable baby Bronx Mowgli strolling together like one big happy family, at L.A.'s Beverly Glen mall.
The duo didn't seem in any rush to escape each other's company, even taking time to grab some coffee at Starbucks while there.
So what's going on with these two kids?