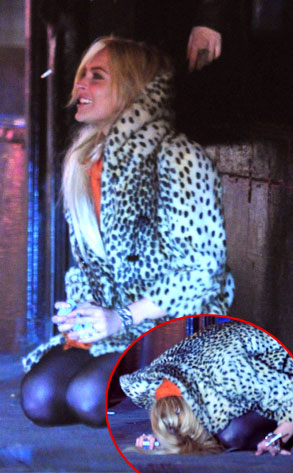 James Devaney/WireImage
Just another Wednesday night in the life of Lindsay Lohan.
In case you haven't heard, L.L. is back in NYC. She arrived on a private jet, but last night, she was totally slumming it (in more ways than one).
After leaving Lower East Side dive Motor City Bar last night, Linds took a tumble in the mean streets of Manhattan, cigarette in hand.
Because we always fall flat on our faces when we're totally sober, right?