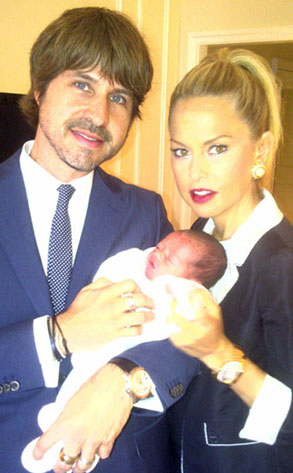 rachelzoe.com
Cute baby alert!
Rachel Zoe took to her blog today to show off her new man, son Skyler Morrison Berman, who was born just last week.
"The 2 loves of my life...@rbermanus and Skyler Morrison. My life is complete. xoRZ," the fashionista wrote of the snapshot of her with Skyler and hubby Rodger Berman.
Good to see everyone looking healthy and happy, even if that is a whole lotta makeup very, uh, soft-focus on mama Zoe. Hey, she's gotta style herself too, right?
We imagine it's just a question of time before little Sky's gracing a magazine like the folks below.