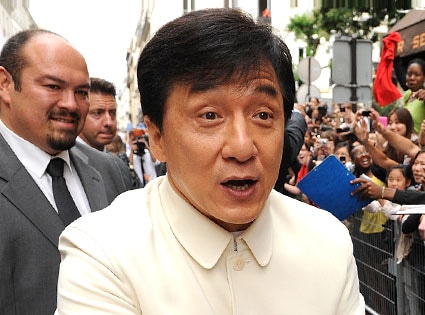 Trago/FilmMagic
Jackie Chan is doing just fine, thank you very much.
The Hong Kong action legend is dispelling an Internet-fueled rumor that, after years thrilling audiences with amazing martial arts feats and death-defying stunts, he had succumbed to a bum ticker at the age of 56.
"Jackie Chan is alive and well," reads a note posted on Chan's Facebook page. "He did not suffer a heart attack and die, as was reported on many social networking sites and in online news reports."
At least it wasn't a snowboarding accident in Switzerland as supposedly befell a number of his big-screen brethren.
The statement added that the Rush Hour star "is fine and is busy preparing for the filming his next movie."
To prove it, Chan also posted a picture on his Facebook page and official website showing him meeting with Japan's consul-general in Hong Kong to discuss the details of "Love Without Borders 3/11 Candlelight Gala." It's a hometown event he's helping organize set for April 1 featuring over 100 performers which will raise money for victims of Japan's earthquake and tsunami.
The actor is the latest celebrity to fall victim to the Web and social media's penchant for spreading false reports of a sudden demise, joining the likes of Jeff Goldblum, Owen Wilson, Aretha Franklin, Aaron Carter and Eddie Murphy.