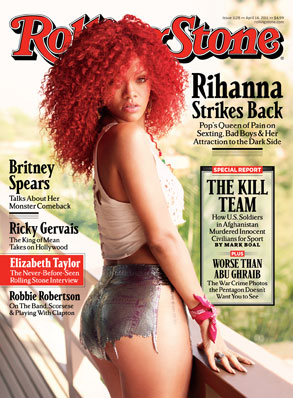 Rolling Stone
In a new interview with Rolling Stone, cover girl Rihanna answers questions regarding Chris Brown—and without destroying any dressing room windows, either!
When asked about recently allowing a judge to ease the terms of the five-year restraining order against her ex, the "S&M" singer says it felt like the right thing to do, even if it meant being criticized for it.
"You can never please people," Rihanna tells the mag. "One minute I'm being too hard, and the next minute I'm a fool because I'm not being hard enough."
But she's quick to point out that even though she and Brown are now allowed to actually interact with each other, she's certainly in no rush to do so.