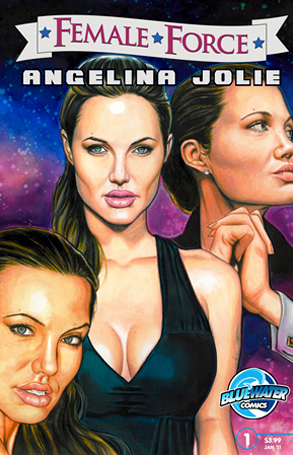 Bluewater Comics
Angelina Jolie's not bad. She's just drawn that way.
While Bluewater Productions supposedly intends for its Female Force comic book series to showcase powerful, inspiring women in an accessible way, that's hard to do when your cover girl's face has been whittled down to nothing except for a mouth that warns you not to get too close...
Because you'll be eaten if you do!