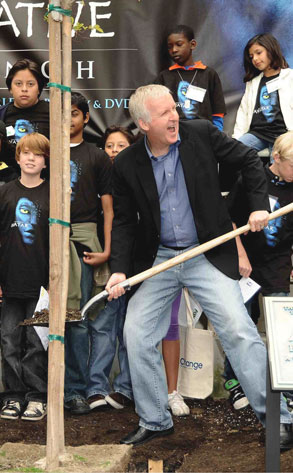 Courtesy of Getty Images
Has Curiosity killed James Cameron's Mars movie-making plans?
The Avatar honcho had been working with San Diego-based Malin Space Science Systems to create a 3D mast camera for the Mars rover Curiosity, but on Friday the space agency announced the plan has been scrapped!
What happened?