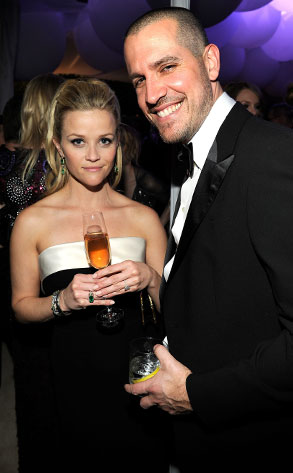 Kevin Mazur/VF11/WireImage
Reese Witherspoon is legally wed.
The sunny-faced Oscar winner and agent Jim Toth tied the knot at her ranch in Ojai Saturday evening, swapping vows in front of about 100 guests, including a newly single Renée Zellwegger, Gwyneth Paltrow and hubby Chris Martin, Sacha Baron Cohen, Alyssa Milano, Salma Hayek, Robert Downey Jr. with wife Susan, and Tobey Maguire, E! News has confirmed.
See, this is how you know!