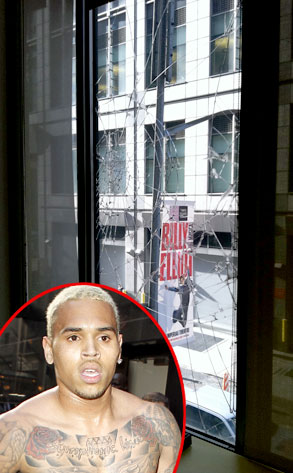 Courtesy of ABC; INFdaily.com
I'm really gosh darn tired of everyone focusing on "Chris Brown this," and "Rihanna that."
"He's got violence issues, she was horribly abused," blah, blah, blah. You know who is not even being considered in this whole mess? Me, that's who.
I am Bree C. Day, the proud street-view window of dressing room 3G at Good Morning America headquarters on 1500 Broadway, and I have been through hell.
It all started as just another Tuesday at Times Square Studios. I was even a little excited because Bethenny Frankel was coming on and I simply live for her Skinnygirl Margaritas.