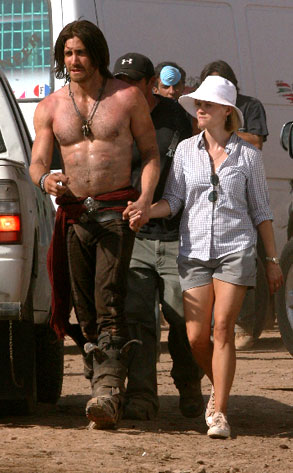 Spash News
Putting the more in Morocco, Jake Gyllenhaal gets all bulked up and "bear" chested for his role in the fantasy flick Prince of Persia: The Sands of Time.
Maybe the fantasy appeals to his girlfriend as well, since Reese Witherspoon flew to North Africa to spend some quality time with Jake's pec-a-dillies.
How do you feel about the bulked up Jake? Are you digging his flex appeal, or is this chest too much?
Let us know in the comments section below.