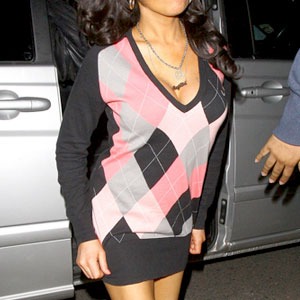 Smart Pictures, PacificCoastNews.com
Oh, no, no, no! This beehive hair-havin' singer had everyone buzzing with this half outfit. Yes, her argyle sweater is totally springy. But the girl forgot to put on pants. Someone needs to do their laundry already!
Find out who it is in mystyle's Fashion DUI gallery!