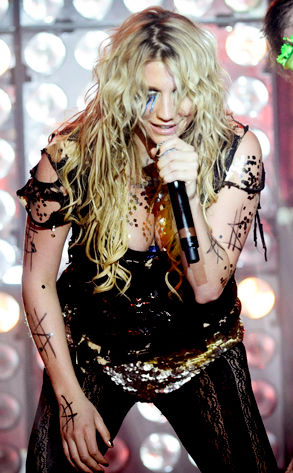 WENN.com
With Japan still reeling from a devastating earthquake, tsunami and ongoing nuclear crisis, Ke$ha is taking her Sleazy act elsewhere.
The "Tick Tock" singer has postponed an upcoming tour of the country as it recovers from the catastrophe, announcing on her website that her intentionally shocking stage routine would have been off-putting given what the Japanese are currently dealing with.
Yeah, we guess a stunt like drinking blood is probably not a good idea.