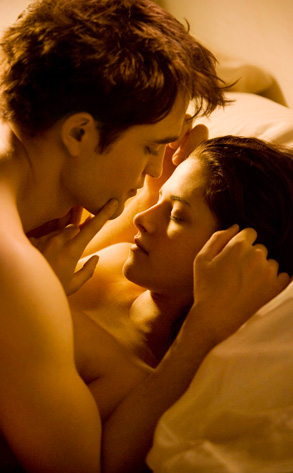 Summit Entertainment
Every couple has their own way to parent, even if the child in question is half vampire.
And since we all know our fave Twilight couple will give birth to Renesmee in the final installment of Breaking Dawn, we began wondering how the new youngster fits in with the Breaking Dawn bunch.
Turns out, Robert Pattinson and Kristen Stewart have already done some practice parenting on set.