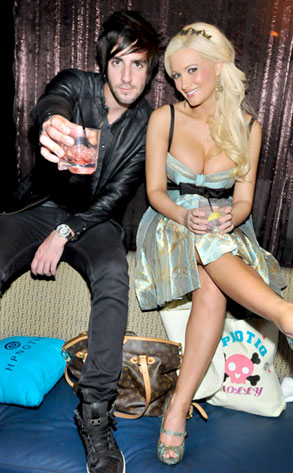 Courtesy: David Becker/Wire Image
Holly Madison's just stopped following Jack Barakat—in real life.
Tthe Holly's World star and the rocker, who hooked up on Twitter, have split following a short-lived affair.
"I can confirm Holly and Jack are no longer dating," Holly's rep told E! News. "Their decision to split was both mutual and amicable."
And that explains why she was rolling without him this weekend...