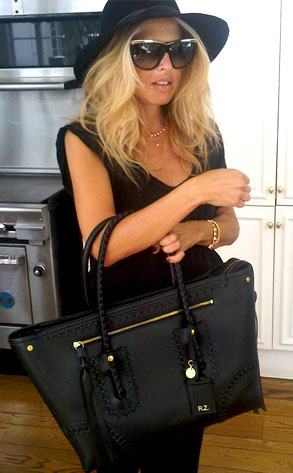 Twitter
Alexander McQueen diaper bag? Check. Brian Atwood stiletto booties? Check. Now where's that baby?!
Rachel Zoe, who by our estimates is hovering around 39 weeks pregnant, has been tweeting her maternity style pics. And, as one might expect from Hollywood's most famous stylist, there isn't a Peter Pan bow, pastel or quilted baby print among the mix.
"OMG!!! McQueen diaper bag????? It leaves me speechless!! XoRZ," the effusive fashion lover told tweeps Wednesday.
So in honor of Zoe and her relentless pursuit of style even as she approaches her due date, we're spotlighting 15 celebrity moms who threw caution and convention to the wind, towering their baby bumps around Tinseltown in sky-high heels.