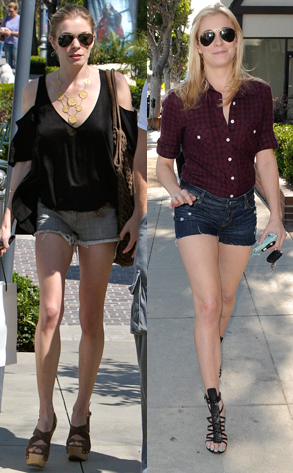 KM Press; SHAN/GSI Media
LeAnn Rimes seems to be shrinking before our eyes.
One thing usually not up for debate with the controversial country singer was that she had a rockin' body, but lately the blonde has people concerned that she's getting way too thin.
Recent pap pics show LeAnn over the weekend out in Calabasas (on the left) with her clothes practically falling off her. The photo on the right is from a year ago.
Is this a wedding diet gone too far? Or something else?