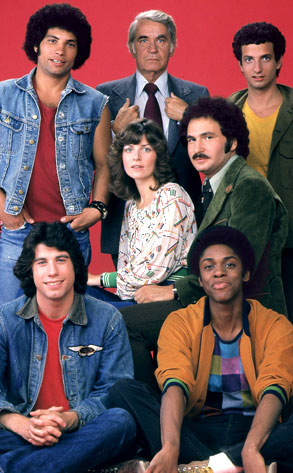 ABC
It was enough to make us yell "Up your nose with a rubber hose" when we initally heard the news that neither Gabe Kaplan or Robert Hegyes were scheduled to attend next month's Welcome Back, Kotter reunion.
Fortunately, we just received word that both Mr. Kotter and Sweathog Juan Epstein will now be joining John Travolta and the rest of the cast when the hit '70s sitcom is honored at the upcoming TV Land Awards in NYC.
But they're not the only beloved boob tube icons from our youth who are coming together...