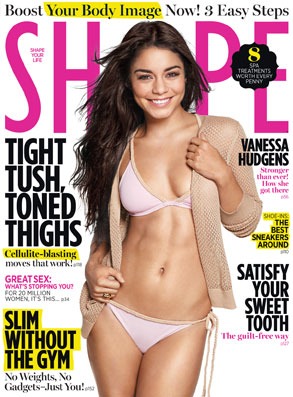 Shape
Zanessa may be over, but Vanessa Hudgens has nothing but nice things to say about former boyfriend Zac Efron.
"It was a good thing," the Shape cover girl tells the mag of their five-year relationship. "The relationship kept me grounded, and because I was with someone who knew me so well, I didn't need to try to be someone I'm not."
But what was the reason for their split?
According to the Beastly babe, their busy schedules were definitely a factor.
"Long-distance relationships are hard no matter what," she explains to the mag. "When you don't have face-to-face time, it's just different. Having an iPhone helped, but it just wasn't the same."
Clearly, V tried to keep things spicy, even sending Zac those now infamous naked pics, but it sounds like the relationship ran its course.
Either way, the end of their romance clearly hasn't soured the actress on love.
"I hope by the time I'm 30 to have a husband and maybe a baby," she says. "I love children!"