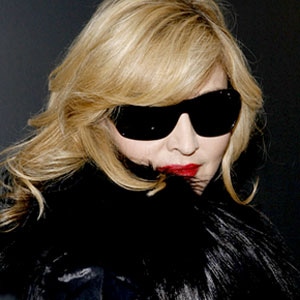 Mark Von Holden/Getty Images
Sounds like someone is very, very hung up on Madonna.
A man found cozying up in Madonna's London home over the weekend has been arrested and charged after the pop singer's security team discovered him clutching her possessions, rifling through her clothes and making use of her bed, ultimately being wrestled to the ground by her security team.
The man, it was later revealed, reportedly believes he is Madonna's lover. Creeped out yet? Well, believe it or not, it doesn't stop there...
The Poland-born Grzegorz Matlok was formally charged Monday with burglary after a bizarre string of events—he arrived in the U.K. early Sunday morning; by 5:30 a.m. he was at Madonna's door, but when he rang the bell, no one answered; so, logically, he pulled out a rope, climbed his way to an upper level balcony, smashed a window with a rock and made his way inside, where he apparently felt quite at home.
Once in, Matlok helped himself to a Red Bull energy drink, and police found a map he had brought with him pinpointing the home's location.
Luckily, Madonna and all four of her children were in the U.S. at the time, paying their respects to the singer's grandmother, who passed away at the age of 99.
Matlok stood before a judge today, who remanded the 29-year-old into custody while psychiatric reports are being carried out. Good thing, judging by what was released in court.
"Mr. Matlok...has initially rung the doorbell, it has not been answered, so he climbed onto the balcony using a rope he brought with him," prosecutor Punal Chopra told the court.
"He entered bedrooms and bedclothes have been disturbed, particularly the bed belonging to the artist. He explained to police he had traveled from Poland with the specific intention of meeting the artist knows as Madonna, who he believes he is in an intimate relationship with."
Madonna's security team also told police that this wasn't the first time Matlok had tried to contact the singer, and that he had indeed stalked her before.
It's not the first time such a disturbance has taken place at a Madonna home.
It was revealed in court that last May, an intruder was found at Madonna's former country home (now belonging solely to Guy Ritchie) and tried on clothes belonging to her ex.
The two incidents were not believed to be related. Except through their mutual creepiness.