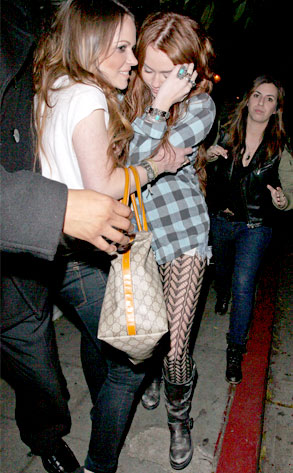 David Tonnessen/PacificCoastNews.com
No, that's not Lindsay Lohan making a wobbly exit out of L.A. hot spot Chateau Marmont, but Miley Cyrus!
The 18-year-old singer arrived at the hotel near 1 a.m. Saturday night and was snapped looking less than stable. The always fiery young babe was being held up by a friend when she left around 3 a.m.
Drinking a little too much sparkling cider in there, Ms. Cyrus?