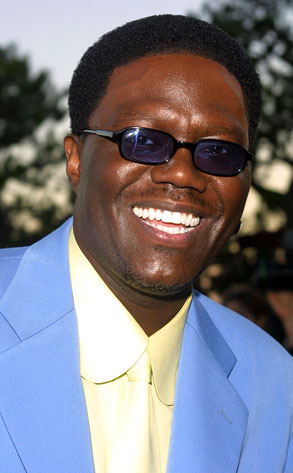 Lisa O'Connor/ZUMAPress.com
Bernie Mac wanted to be like Bill Cosby: He wanted to make his mother laugh.
The actor-comedian, who told jokes on train platforms and plugged away for decades before coming into the spotlight on his own Fox sitcom, the Ocean's movies and more, died today—one week after it was learned he'd been hospitalized with pneumonia.
He was 50.
A spokesman for the Cook County Medical Examiner's office confirmed to E! News that Mac had been a patient at Chicago's Northwestern Memorial Hospital for "over a week," and that he died this morning of "natural causes."
Yesterday, Mac's publicist, Danica Smith, responding to rumors that the star had fallen critically ill, said Mac was in stable condition, and was "responding well to treatment."