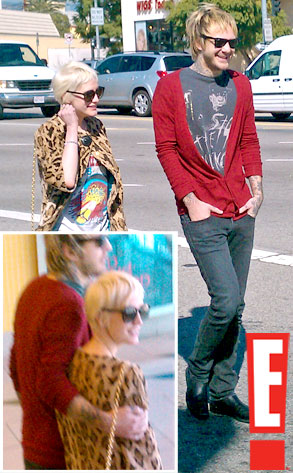 Red Think Media / E! Networks
Meet Ashlee Simpson's rumored rebound boy.
Musician Craig Owens has been spotted acting rather affectionately toward the recently separated singer, tucking his arm around her shoulders and leaning over to give her a smooch on the lips while shopping in L.A.
But aside from the fact that Owens knows his way around a guitar, here are five things you need to know about the rocker, including how Pete Wentz factors into this picture...