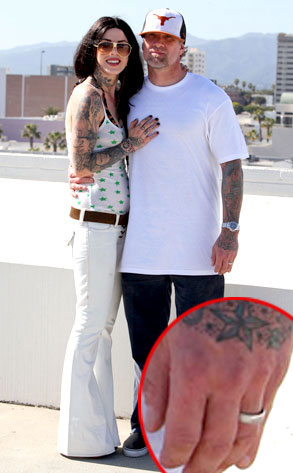 Flynetpictures.com
Has Jesse James already taken the plunge for the fourth time?
The former Monster Garage star was spotted shopping in Santa Monica yesterday with fiancée Kat Von D, wearing his usual T-shirt and ball cap and—not so usual—a band on his left ring finger.
Kat's been sporting her engagement ring since January, so obviously this new accessory begged the question of whether these two are already husband and wife. Here's what James had to say...