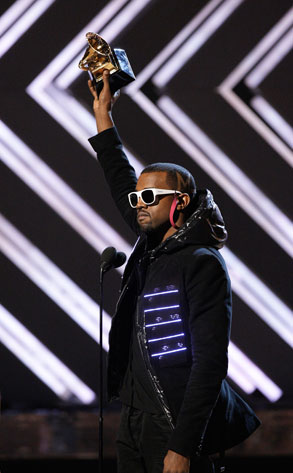 AP Photo/Kevork Djansezian
T-Pain has a knack for showing up in the right place at the right time.
"I'd like to thank T-Pain for gettin' on the record with me," said Kanye West, a two-time winner Tuesday at the 2008 BET Awards, upon accepting their award for Best Collaboration on the Graduation tune "Good Life." "This man's a genius. What he does, what he writes...we're blessed to be in this man's presence."
The 22-year-old rapper-producer, a featured artist on no less than 18 singles (so far) in 2007 and 2008, entered the evening with a leading five nominations, although his shared win with West was it for now.
West was also named Best Male Hip-Hop Artist for the second time, his first win in that category coming in 2005, when Late Registration was still a new album.