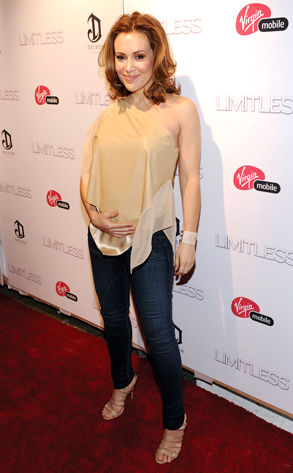 Courtesy of Larry Busacca/Getty Images
Since Alyssa Milanoannounced she has a baby on board, she's been fielding tons of advice. But one nugget in particular was especially comforting for the mom-to-be.
"It sounds kind of harsh but a friend of the family recently told me it's really hard to kill a baby," she told reporters at last night's Limitless premiere in NYC, "That made me feel much better!"
All kidding aside, Alyssa said she's comparing parenting crib notes with her costar Halle Berry...