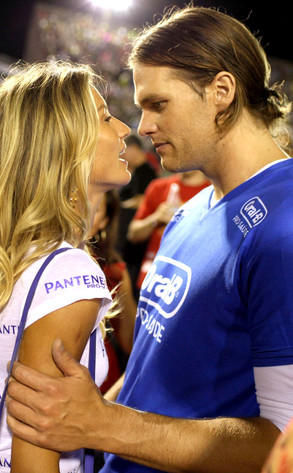 AP Photo/Rodrigo Abd
Tom Brady wore a ponytail in Rio Monday—where he's celebrating Carnival with his Brazililan wife Gisele Bündchen—and the world went nuts.
Seriously. And it wasn't just the celebrity gossip watchers like People.com (who asked, "Is Tom Brady's Ponytail a Hair Faux Pas?"). The news got picked up by sports sites, fashion bloggers and even traditional newspapers.
Adding to the criticism was some confusion over whether or not the Patriots quarterback had tied his hair back with a scrunchie.
See for yourself. While we think there's barely enough gathered back there to qualify as a ponytail—and would say that's no scrunchie but a simple elastic band—where do you stand on Brady pulling his hair back: much ado about nothing or worthy of all this news coverage?
Or are you more interested in his dance moves?