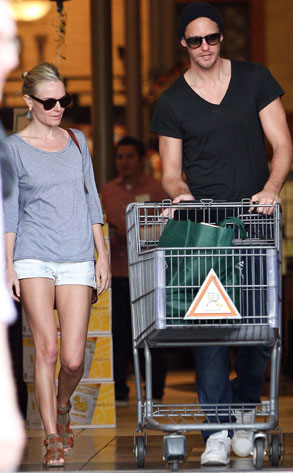 Fame Pictures
A new promo for True Blood season four has emerged where the gorgeous Alexander Skarsgård, sans shirt, looks sexier than ever. Of course, you've seen it, we all have.
Trust, Skarsgård is red hot right now, (heck, the entire promo was just to show off his bod), but we can't help but notice that the star seems to be rising considerably beyond the fame of girlfriend, Kate Bosworth
So really, what has Kate done since her Blue Crush days?
Because you know what happens in Hollywood when one star leaves another behind...