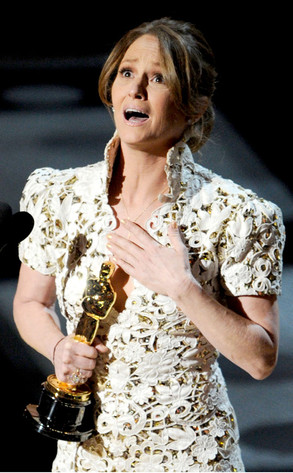 Michael Caulfield/WireImage
We had to check if it was official.
You see, there's a first time for everything, even in Hollywood. And as it turns out, one tiny little word can cause one huge first and a whole lotta controversy in this town.
Especially, if that nasty four letter word is uttered at the oh-so-professional Academy Awards during an acceptance speech by a Best Supporting Actress winner—in this case, Melissa Leo.
So in an overly decadent city where people have drugs, booze and sex delivered, could this possibly be the first F bomb that an Academy Award winner has dropped in a speech?