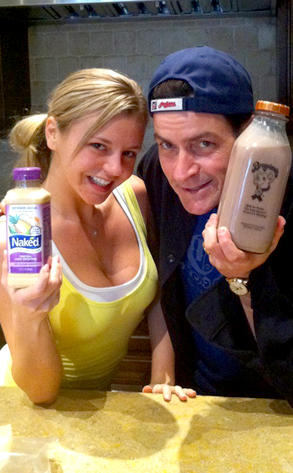 Twitter
UPDATE: Sheen is too swift for his own good. "She's back!" he tells People of Oberlin, who perhaps just stepped out for a sec to buy more juice.
___________________________
It appears Charlie Sheen is down one goddess.
"Update: Sober Valley Lodge; Rachel has left the building...We're sad.... Over it... Applications now being accepted! #winner," the suspended Two and a Half Men star tweeted a little after midnight, referring to porn star Bree Olson, whose real name is Rachel Oberlin.
The über-communicator is indeed still on top of the world, having realized he's made his mark in the other good book.