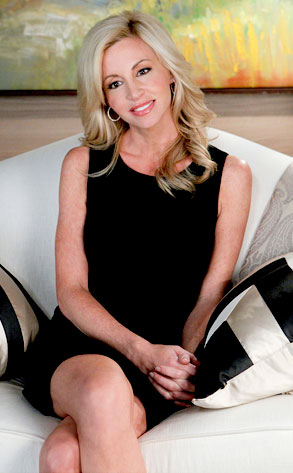 Sonja Flemming/CBS
Camille Grammer quickly became one of the most hated Housewives of all time with her smack-talking, crazy antics this season on Real Housewives of Beverly Hills. Sure, she went through a very public, very nasty divorce with now ex-husband Kelsey Grammer, but still, her likability just wasn't all that strong this season.
Even we on Team Truth had our reservations about the former Mrs. Grammer, who has been portrayed as a villain on the show and a bitchy frenemy of castmate Kyle Richards.
But now that Kelsey has officially tied the knot with Kayte Walsh (she's 16 years younger and his fourth wife, but who's counting), we've started to reassess how nasty this supposed villain really is.
So with talks of season two in the works and with Camille herself saying the show "is not an accurate portrayal," will the Malibu Barbie grace us with her devilish presence on the television screen again?