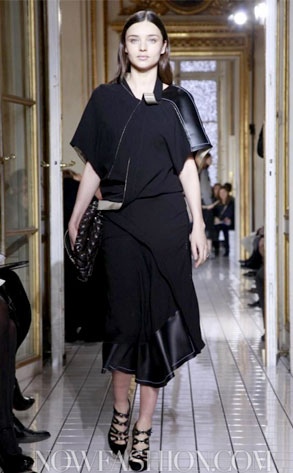 koraorganics.com
There's a reason why this model is so super.
Less than two months after Victoria's Secret poser Miranda Kerr gave birth to baby Flynn—without pain meds, no less!—the model was already back in fine form, strutting down the Balenciaga runway at Paris Fashion Week this morning.
With hubby Orlando Bloom front row and his parents in town, Kerr had all the support she needed for her runway return. She tweeted: "Hey guys, in Paris..... Love Paris. It's late and we're all off to bed. Orlando's parents here - loving Flynn so much. love Miranda xxx."
Awww, too cute! But did Flynn get a front-row seat at the presentation, like so many other A-list kiddos this year?