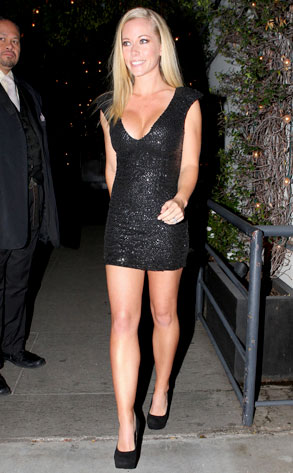 Fame Pictures
Now that the Dancing With the Stars season 12 contestants are getting loose with their partners at practice, preparing for what is to be yet another dramatic and public dance-off, we are already holding out for E! hottie Kendra Wilkinson to take it all. Is that being too partial? Who cares.
But we have a particular reason to root for our girl: We hear from impeccable sources that Kendra originally wanted a girl partner! How hot and unconventional is that? Bristol Palin would not have been down, we're so sure.
Girl-on-girl twisting and turning? Now that would skyrocket the ratings, producers. We can already hear the ex-Playmate's obnoxious yet cutesy chuckle going crazy while she cha-chas with some hot broad. Well, that was until...