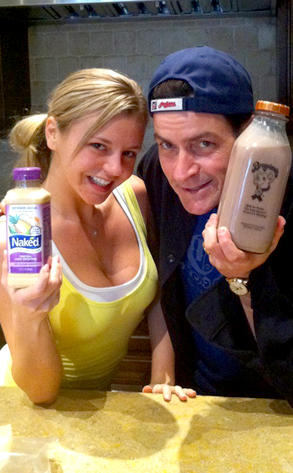 Twitter
It takes two women to put this tiger down at night.
By now we're well aware that Charlie Sheen has two "goddesses" living with him at his Sober Valley Lodge, pot mag cover girl Natalie "Natty" Kenly and Rachel Oberlin (aka former porn star Bree Olson).
But now, the ladies are opening up for the first time to the New York Post, spilling all about life with good-time Charlie. First off, about those sleeping arrangements...