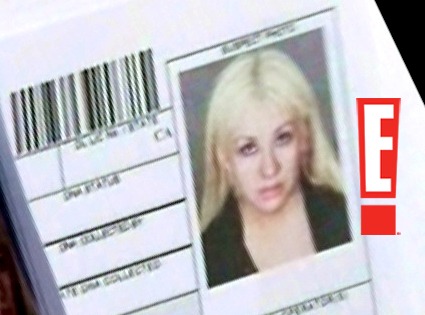 Does Christina Aguilera look publicly intoxicated to you?
The spiraling pop diva was arrested on suspicion of that very charge early this morning, and here is the photographic evidence of the bust, exclusively obtained by E! News.
L.A. Sheriff's Department spokesman Steve Whitmore said that Aguilera's picture is not going to be released to the public because authorities do not plan to press charges...but sometimes a camera is just in the right place at the right time.
While this certainly won't go down in the annals of scary mug-shot history, it's definitely not one of Aguilera's better looks.
In her defense, Whitmore said earlier today that the "Beautiful" singer was "cooperative" and "not belligerent in any way whatsoever" when she was taken into custody along with boyfriend Matthew Rutler.
(Originally published Mar. 1, 2011 at 3:35 p.m. PT)