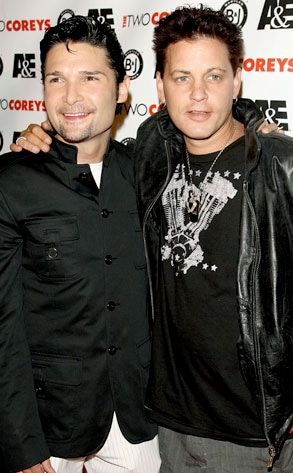 Frazer Harrison/Getty Images
Corey Feldman is fuming. Again.
Weeks after expressing frustration that his late pal Corey Haim had been left out of the "In Memoriam" segment at the SAG Awards, the actor is speaking out on how history repeated itself at last Sunday's Oscars.
"I am gravely disappointed that the public outcry of the voices of Corey's supporters and fans on his omission from the SAG memorial was not heard by the Academy," Feldman said in a statement on Tuesday. "Corey dedicated his life to the film industry...The same industry that failed to dedicate even 30 seconds to his memory."
The Academy, meanwhile, put out the following statement regarding the exclusion of certain stars during the show: "Whatever the length of the sequence, there will always be fans and family members of those not included who will be disappointed by their omission. The Academy extends its understanding and its apologies to those who missed seeing a favorite face in this year's feature."