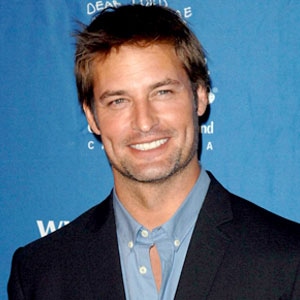 David Crotty/PatrickMcMullan.com/Sipa Press
The TV gods do love us. A source confirms that Josh Holloway will guest star on the season finale of Community!
In a get of Glee proportions, the cult-hit Thursday-night comedy has hired Lost's Sawyer to play...
Holloway will appear in the season-two finale as a "mysterious figure who shows up on campus during another game of paintball." As you know, Community tackled the action-movie genre last season in "Modern Warfare," as the study-group gang faced off with each other in a no-holds-barred campus-wide game of paintball. You may also remember the episode as the one where Jeff (Joel McHale) and Britta (Gillian Jacobs) got it on. Hmmm...