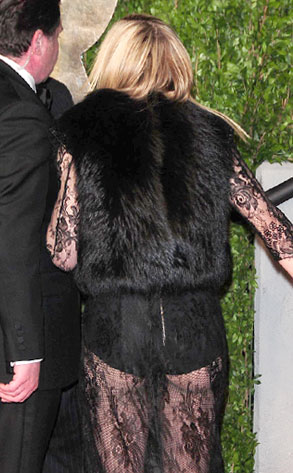 KYLE ROVER/startraksphoto.com
Here's a wardrobe tip for last night's cheeky dresser: If it's cold enough for a fur vest, you should probably be wearing pants!
But not even attending Vanity Fair's famous Oscar afterparty with her daughter could convince this entertainer to cover up.
Can you guess who threw caution (and clothing!) to the wind with this leotard, lace and fishnet combo—baring her well-toned butt cheeks as she made her way into the bash?