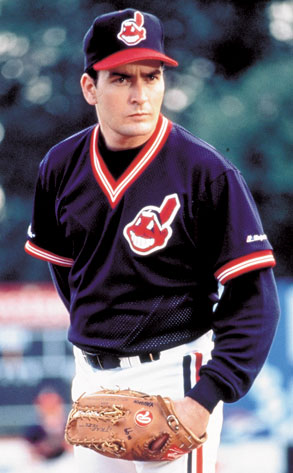 Paramount Pictures
Rick "Wild Thing" Vaughn just needed glasses. Charlie Sheen's problems run a little deeper than poor eyesight.

"He's a talented person," Major League producer James Robinson, whose Morgan Creek Productions has been working on getting Major League 3 together for the last year and a half, exclusively tells E! News. "What a waste. What a shame. I don't know where he's going right now. I don't know where he's going to end up."
Sheen, for one, is pretty confident that he'll land on his feet. But Robinson has good reason to doubt the future of the sequel the not-quite-fired sitcom star is so excited about.