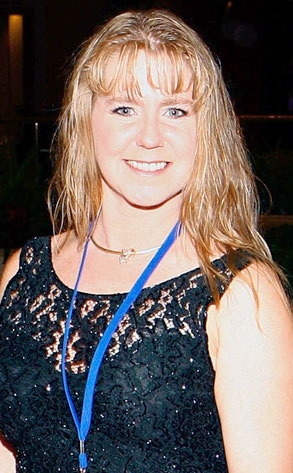 Donald Kravitz/Getty Images
Tonya Harding is ready to tackle motherhood.
The disgraced former figure skating champ and her husband, Joseph Price, welcomed a bouncing baby boy Saturday in a Southwest Washington hospital.
No word if the kid did a salchow on his way out of the womb.
Don Horn, a friend of Harding's, told Oregonlive.com that both mother and son are doing fine, though they remained hospitalized Monday as the erstwhile professional boxer toughed out a Caesarean section.
"She's always wanted a baby," said Horn. "She was told she could never have a child...and guess what? It really is a miracle and she really is very happy."
This is the couple's first child. No word on his name or what the little one weighed in at.
After a series of tumultuous relationships, the 40-year-old Harding finally appeared to find the right man in the 42-year-old Price, whom she married last summer.
Of course Harding, the first skater to ever nail a triple axel, will forever be linked to the infamous 1994 attack on skating rival Nancy Kerrigan orchestrated by then-hubby Jeff Gillooly. The scandal—she pleaded guilty for conspiring to hinder the prosecution—not only wrecked her skating career but transformed Harding into a permanent tabloid fixture.