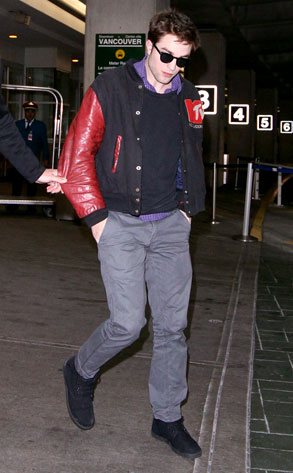 R Chiang / Splash News
They're baaaack.
The Twilight cast has descended upon Vancouver to finish up Breaking Dawn, and from the looks of things, their privacy is already a total downgrade from Baton Rouge, La.
Robert Pattinson and Kristen Stewart arrived in Canada together (though Rob's photographed here solo) yesterday night via private jet, of course to a swarm of paparazzi—before they were escorted to their hotel.
So what was the couple up to over the weekend?