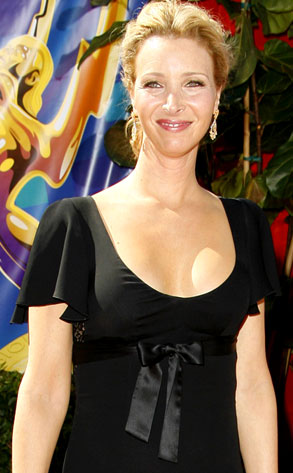 Steve Granitz/Getty Images
It's great to have Friends. But sometimes all you need are lawyers.
Joining Matt LeBlanc in the fight against ticked-off business associates, Lisa Kudrow is now the target of a lawsuit that claims she stopped paying her former manager his guaranteed cut of her earnings after she fired him in 2007.
Scott Howard, who started working with the Emmy-nominated actress in 1991, long before she was climbing the Hollywood food chain as Phoebe Buffay, sued Kudrow for breach of contract Aug. 1. He says that since she gave him the boot, she has simply failed to pay him anything stemming from his days as her manager. (View the lawsuit.)